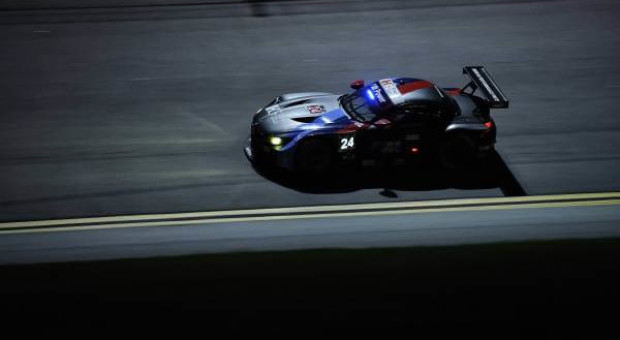 2015 United SportsCar Championship
Fantastic cars, legendary race tracks, top-class drivers, passionate fans. The debut season of the United SportsCar Championship (USCC) that was held in North America for the first time in 2014 was a resounding success. 2015 sees the popular series continue the long tradition of sports car races in the USA and Canada. BMW has been an important part of this success story for decades and has won countless victories and titles over the years. The same is true of Bobby Rahal, team principal of Rahal Letterman Lanigan Racing.
His crew has competed for the brand as BMW Team RLL since 2009, and has celebrated major successes, primarily in the series that preceded the USCC; the American Le Mans Series.
The 2015 season opens on 24th/25th January with the legendary 24 Hours of Daytona. This will be followed by other classics such as the 12 Hours of Sebring, the 6 Hours of Watkins Glen, or the "Petit Le Mans" in Road Atlanta at the end of the season. Just like last year, BMW Team RLL will field two BMW Z4 GTLMs and talented drivers in the GTLM class. The aim is to succeed over strong rivals such as Aston Martin, Corvette, Porsche and Ferrari.
(Visited 1 times, 1 visits today)