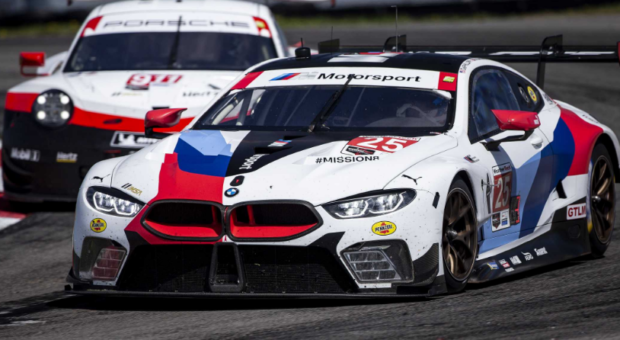 The 2019 IMSA WeatherTech SportsCar Championship season resumes following the traditional Le Mans (FRA) break with BMW Team RLL ready to compete in this weekend's Sahlen's Six Hours Of The Glen, at Watkins Glen International (USA). 
The 2019 Rolex 24 at Daytona (USA) winners have been unable to reach the GTLM class podium in subsequent rounds, but feel confident of a stronger performance at The Glen following a Balance of Performance change ahead of the event.
Tom Blomqvist (GBR) and Connor De Phillippi (USA) will drive the #25 BMW M8 GTE while John Edwards (USA) and Jesse Krohn (FIN) will pilot the #24 BMW M8 GTE at Watkins Glen. Only last weekend all four competed in the Nürburgring 24 Hours (GER). Krohn also raced at Le Mans the weekend before. In addition, BMW Team RLL completed three days of testing – two days at Watkins Glen and one day at Road America (USA) – in recent weeks.
De Phillippi, in fourth place, is the top-standing BMW driver in GTLM driver points. With four of the season's eleven races complete, BMW stands second in GTLM manufacturer points.
The team's most recent win at The Glen was in 2017 with Bill Auberlen (USA) and Alexander Sims (GBR) driving the BMW M6 GTLM. This weekend Auberlen will co-drive the Turner Motorsport BMW M6 GT3 with Robby Foley and Dillon Machavern (both USA). Last season, Turner Motorsport won the GT Daytona class.
The race gets underway at 9:45 a.m. local time (3:45 p.m. CEST) on Sunday, June 30th.
(Visited 3 times, 1 visits today)