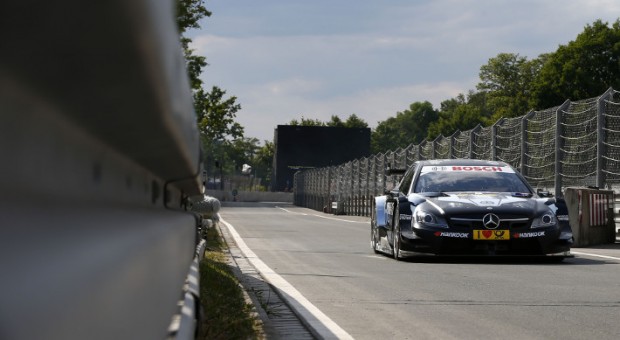 DTM-Preview: Fifth race of the season in Moscow
Round 5 of the 2014 DTM campaign scheduled for the weekend of 12th/13th July at the Moscow Raceway.
The 2014 DTM season reaches the halfway stage at the Moscow Raceway on the weekend of 12th/13th July. This will be the home race for Mercedes-Benz DTM driver Vitaly Petrov who has become the first Russian to contest this internationally popular touring car series.
The Moscow Raceway became a fixture on the race calendar in 2013. The circuit is located approximately 80 kilometres to the north-west of the Russian capital. It was designed by famous racetrack architect Hermann Tilke and opened in 2012. Last year, 45,000 race fans came through the gates to watch the DTM makes its debut in Russia.
The configuration has been changed from last year, making a lap distance of 3.931 kilometres. This fifth race of the season will be run over 48 laps, amounting to a total 188.688 kilometres.
---
Source, please read more.
(Visited 1 times, 1 visits today)