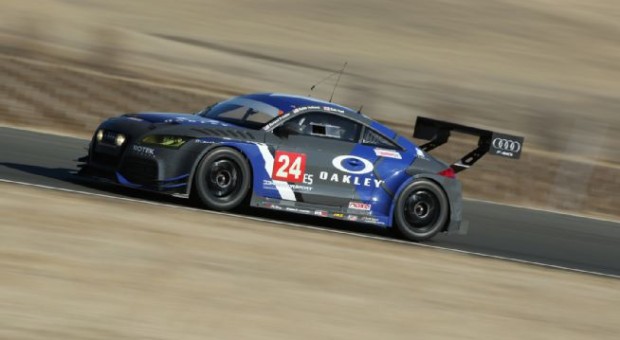 The Audi TT RS has clinched a remarkable endurance race win in the 25 Hours of Thunderhill in California
Audi TT RS wins 25-hour race
The Audi TT RS has clinched a remarkable endurance race win in the 25 Hours of Thunderhill in California. Some 230 kilometres north of San Francisco, team Rotek Racing crossed the finishing line with a margin of 28 laps over its nearest rival.
Former touring car world champion Rob Huff from Great Britain shared the cockpit of the front-wheel driven race car with his American team-mates Jeff Altenburg/Robb Holland/Kevin Gleason/Roland Pritzker. Another Audi customer racing team had set its sights on a podium result as well.
GMG Racing fought back from 20th position to third overall after they had to change a battery and were imposed penalties.
With twenty minutes to go, they dropped to fourth place overall and third in the ES class owing to a broken gearbox. All-American line-up Michael McGrath/Drew Regitz/Alexandra Sabados/James Sofronas/Alex Welch had shared driving duties in the Audi R8 LMS.
---
Source, please read more.
(Visited 1 times, 1 visits today)