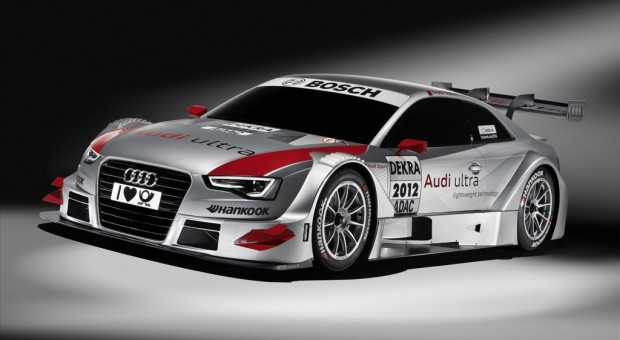 Audi caps off wins at Le Mans, Nuerburgring with two victories at Road America – all in the same week
Audi Sport customer racing had an exceptional weekend and continues to add to its successes with the double win by Mike Skeen of CRP Racing in the Hawk Performance Brakes Audi R8 LMS ultra at Road America as part of the Pirelli World Challenge. During the same weekend, Audi won the challenging Nuerburgring 24 hour race capping off a week that also saw Audi achieve its 13th victory at Le Mans.
CRP Racing is the latest team to have joined the Audi Sport customer racing family earlier this year and their experience with the car has clearly shown through the impressive double victory.
The Hawk Performance Brakes Audi R8 LMS ultra maintains its standard GT3 setup provided by Audi Sport customer racing proving the performance, durability and speed of the Audi R8 LMS ultra on tracks around the world.
Most impressive however, are the achievements that Audi Sport has achieved in total during the past week with victories at the Le Mans and Nuerburgring 24 Hour endurance races as well as the double-victory in Pirelli World Challenge. Audi took 1st and 2nd place beating out competitors Porsche and Toyota at Le Mans for the team's 13th Le Mans 24 Hour victory. One week later, the Phoenix Racing Audi R8 LMS ultra won the Nuerburgring 24 Hours at one of the most challenging courses known as "The Green Hell." The team set a new distance record for the race completing 159 laps around the 15 mile track or 2,373 miles in one race.
While Audi prototype racing is a proving ground for future technologies such as increasingly efficient TDI engines or laser lighting that provide better vision and improve safety, the Audi R8 vehicle shares more than 50% of its parts with the Audi R8 LMS ultra. Audi R8 drivers can enjoy the same V10 engine and fully aluminum AFS frame of the race car that wins at Daytona as well as the Nuerburgring proving its endurance. At Road America the R8 LMS ultra proved itself in sprint racing and ended up at the top of the podium for both races.
Source: Audi
(Visited 73 times, 1 visits today)