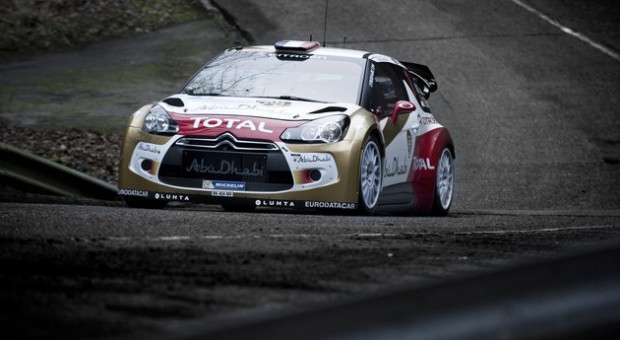 2013 WRC Calendar
The 2013 World Rally Championship season is the forty-first season of the World Rally Championship, an auto racing championship recognised by the Fédération Internationale de l'Automobile as the highest class of international rallying.
The season will be run over thirteen rallies, starting with the Rallye Monte Carlo on 16 January, and finishing with the Wales Rally of Great Britain on 17 November. Volkswagen entered the series as a constructor with the Polo R WRC, while Ford and Mini ended their factory support for the Fiesta RS WRC and John Cooper Works WRC respectively, though both continued to make their cars available to customer teams.
The 2013 season also marks the first appearances of the Super 2000 and Group N replacement category, Group R. As part of this introduction, the support series – Super 2000, Group N Production Cars and the World Rally Championship Academy – were restructured, with the Super 2000, four-wheel-drive Group R and Group N categories reorganised as the FIA World Rally Championship-2, two-wheel-drive Group R categories becoming FIA World Rally Championship-3, and the WRC Academy becoming the FIA Junior World Rally Championship. An FIA Production Car Cup will also be awarded to a registered entrant in WRC-2 who is driving a Group N car.
FIA WORLD RALLY CHAMPIONSHIP 2013
| | | | | |
| --- | --- | --- | --- | --- |
| | Rallye Monte-Carlo | 15 – 20 Jan 13 | Winner: S. LOEB | Final Results |
| | Rally Sweden | 07 – 10 Feb 13 | Winner: S. OGIER | Final Results |
| | Rally Guanajuato Mexico | 07 – 10 Mar 13 | Winner: S. OGIER | Final Results |
| | Vodafone Rally de Portugal | 11 – 14 Apr 13 | Winner: S. OGIER | Final Results |
| | Philips LED Rally Argentina | 01 – 04 May 13 | Winner: S. LOEB | Final Results |
| | Acropolis Rally | 31 May – 02 Jun 13 | Winner: J. LATVALA | Final Results |
| | Rally d'Italia Sardegna | 20 – 22 Jun 13 | Winner: S. OGIER | Final Results |
| | Neste Oil Rally Finland | 01 – 03 Aug 13 | Winner: S. OGIER | Final Results |
| | ADAC Rallye Deutschland | 22 – 25 Aug 13 | NEXT Rallye | |
| | Coates hire Rally Australia | 12 – 15 Sep 13 | | |
| | Rallye de France-Alsace | 03 – 06 Oct 13 | | |
| | RallyRACC-Rally de Espana | 24 – 27 Oct 13 | | |
| | Wales Rally GB | 13 – 17 Nov 13 | | |
WRC JUNIOR CALENDAR 2013
| | | | | |
| --- | --- | --- | --- | --- |
| | Vodafone Rally de Portugal | 11 – 14 Apr 13 | Winner: P. TIDEMAND | Final Results |
| | Acropolis Rally | 31 May – 02 Jun 13 | Winner: J. SUAREZ | Final Results |
| | Neste Oil Rally Finland | 01 – 03 Aug 13 | Winner: A.Amberg | Final Results |
| | ADAC Rallye Deutschland | 22 – 25 Aug 13 | Next Rallye  | |
| | Rallye de France-Alsace | 03 – 06 Oct 13 | | |
| | RallyRACC-Rally de Espana | 24 – 27 Oct 13 | | |
(Visited 3 times, 1 visits today)